Tradesatoshi is glad to announce its second Chatroom Giveaway.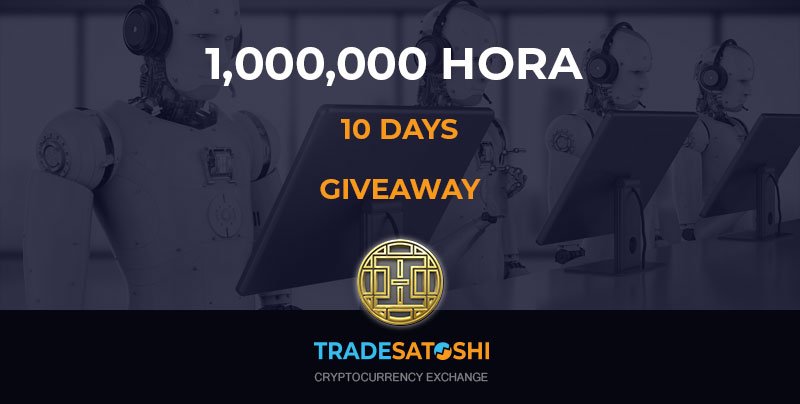 For 10 days a total of 1,000,000 HORA will be airdroped to our users via Tradesatoshi's Chat Tipping.
Giveaway will start on September 3 2019 7:00 am UTC and will end on September 13 2019.
Every day 100,000 HORA will be airdroped, for a total of 1,000,000 HORA in 10 days.
How can i receive the airdrop?
Its simple, just register at Tradesatoshi.com and be active on the chatroom, every hour our tipping bot will tip the last 10 active users 416.66666667 HORA each.
HORA Giveaway in numbers:
416.66666667 HORA x 10 user = 4166.6666667 HORA per hour
4166.6666666 HORA x 24 hours = 100000.0000008 HORA per day
100000.0000008 HORA x 10 days = 1000000.000008 HORA in total of 10 days
*Tradesatoshi reserves the right of final interpretation of the giveaway. Those users involved in manipulation or those who create multiple accounts will not receive the giveaway. In case of maintenance or downtime the hourly giveaway will be postponed for the following hour.