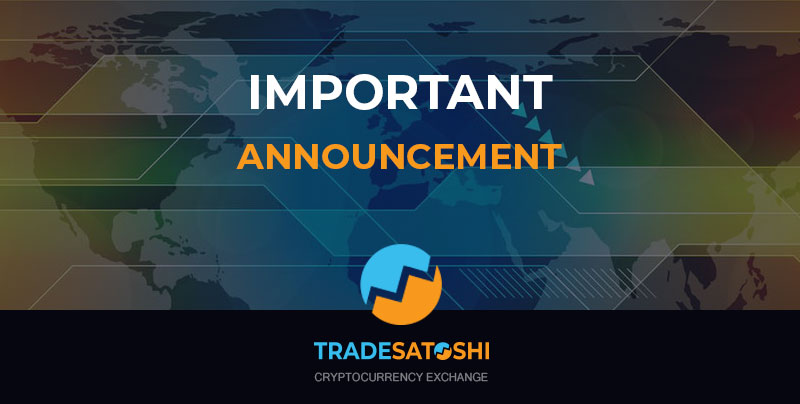 Access to tradesatoshi.com from the USA, Iran, Democratic People's Republic of Korea, Sudan, Cuba, Syria, Yemen, Somalia, Serbia, Japan will no longer be possible from November 30 2019.

Users that are a resident of any of those countries mentioned above are already restricted from trading since October 1 2019.

We advice users from those countries that have not yet withdraw their coins to do it as soon as possible.